Kellsey Jean Hogan
Birth: Jul. 13, 1991
Death: Aug. 30, 2006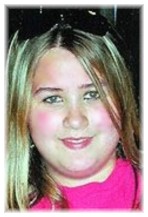 Kellsey Hogan was born in Des Moines, Iowa, on July 13, 1991; but when Kellsey was three months old, the family moved to Austin, Minnesota.
Her father was Kelly Hogan, son of Jerry and Jean Hogan, of Iowa Falls, Iowa; and her mother was Maureen "Reenie" Hogan, daughter of Herman J. and LaVonne Brockschmidt, of Lohrville, Iowa. Her Godparents were Ginny and Harold Sibenaller, of Austin.
Kellsey first attended school at St. Augustine, and later Queen of Angels Catholic School, and still later she enrolled at Pacelli High School. While at St. Augustine, Kellsey worked at Kids' Time. She was a member of St. Edward's Catholic Church -- and enjoyed singing solos in church. She also enjoyed the youth group mission trip, playing volleyball, acting in school plays, camping, and also playing with her dogs, Rocky and Lady.
"I always told her how lucky I was," Reenie said of her only child. "I never had to tell her to do her homework; she always came home from school and knew what she had to do."
Kellsey never knew her father, since Kelly died in a work-related accident while Reenie was pregnant with Kellsey. Kelly and Reenie had only been married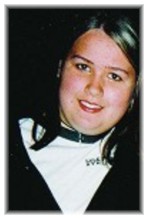 for six months when that accident happened. Although Kellsey never knew her father -- and namesake -- Reenie said that Kelly and Kellsey shared some of the same mannerisms and physical traits. "She actually looked more like Kelly than she did me," Reenie said, adding that Kellsey was close with Reenie's mother-in-law and that side of the family.
Kellsey's bedroom remains the same as it always was: rows of movies -- comedies, musicals, teen films -- line shelves, music posters and an oversize rosary hang on the walls, her purple comforter lies neatly over her bed.
Everyone who knew Kellsey described her as a girl with a positive attitude and love of life. She was passionate about theater and especially music. She loved God and was devoted to her religion, and volunteered to sing at a retirement home as well as at St. Edwards Church.
According to her mother, "She just had a great heart." That heart is one reason her mother and some close friends founded the Kellsey Jean Hogan Memorial Fund, in the fall of 2006, to continue her daughter's legacy through scholarships, donations, tuition assistance, and other good works.
"Something good has to come out of it, I guess," Reenie said. "She just touched so many lives, people I didn't even know she knew. I wanted to do something that would really help a lot of people."
Kellsey's love of music lead her to contemplate a career in radio. "She knew every song, and all the words," Reenie said. "She would have been something great."
A Mass of Christian Burial was held for Kellsey on Saturday, September 2, 2006, at St. Edward's Catholic Church, with Father Joseph Fogal officiating. Kellsey was buried in Calvary Cemetery in Austin.