Frederick M. Peirson
b: 1834
Frederick M. Peirson, a retired hotel proprietor and farmer now living in Grand Meadow, was born April 4, 1834, at Chittenden, Chittenden county, Vermont, son of John and Nabby (Saxton) Pierson. At the age of three years he was brought by his parents to Ohio, in 1840 to Rockford, Ill., in 1844 to Silver Creek, Ill., and in 1846 to Winslow, Ill.
At the age of nineteen he located in Columbia county, Wisconsin, and in May, 1854, took up a claim in Minnesota. From that month until October he lived in La Crosse, and then located on his claim, which was in section 1, township 104, range 15, being included in the tier of sections which were set off from Mower county and are now a part of the township of High Forest, in Olmsted county.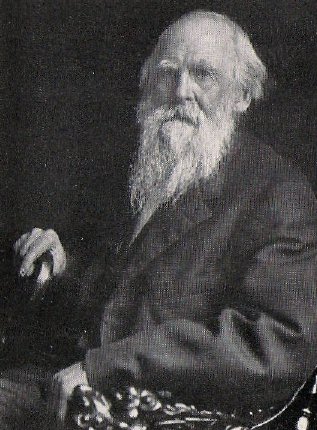 Mr. Peirson broke this land, worked it industriously, and made his residence for many years in a "grout" house, made of lime and sand. This building stood until 1909, when it was torn down to make way for a substantial modern farm building. During the Civil war this building was converted into a tavern.
In 1874 Mr. Peirson moved to Rochester, Minn., and engaged in the hotel business there for three years. In 1877 he came to Grand Meadow and purchased a hotel, which he conducted until 1898, when he rented the hotel and retired. Aside from this hotel building, where he now makes his home, he owns a 200-acre farm in Olmsted county and a quarter section in Grand Meadow township. A part of this latter tract is noted for its sand for building purposes, the deposit covering over five acres to a depth of eighteen feet.
Mr. Peirson is a man of strong character and has always been active in upholding those things which he believes to be right and good. He is a Republican in politics and served as a justice of the peace for two years. Mr. Peirson was married November 20, 1860, to Catherine Keyes, a native of Ireland, who has proved a most able helpmeet. A son, Dr. Homer F. Peirson, lives in Austin.
John Peirson and Nabby Saxton, his wife, were natives of Vermont, both of English descent. While living in Vermont John Peirson was a lumberman in the Canadian woods.
In 1837 he removed his family to Ohio, lived there three years, then in 1840 went to Rockford, Illinois, and in 1844 took up his residence in Silver Creek, two years later going to Winslow in the same state. In 1848 John Peirson started overland for California, and acquired considerable land along the Pacific coast. Later he went to the Sandwich Islands, where he died in 1852. His wife lived in Illinois until his death, after which she returned to her old home in Vermont where she died. It is interesting to note that practically the first claim recorded for what is now Mower county was that of J. S. Peirson, in September, 1854. J.S. was a son of John and a brother of Frederich M.
[ History of Mower County Minnesota, Franklyn Curtiss-Wedge 1911, page 886 ]
---
Biographical Sketch for Fredrick M. Peirson.
F.M. Pierson, proprietor of the Brown House, Grand Meadow, is one of th epioneers of Southern Minnesota. He located in section 1, town 104, range 15. This is one of the sections that was set off to Olmsted county, and now belongs to High Forest township.
The date of his location was 1854. He occupied this farm until 1874, when removed to Rochester and kept the Stevens House three years, then came to Grand Meadow and bought the preent hotel. He was born in Chittenden county, Vermont in 1834. When he was three years of age he went to Ohio with his parents, remaining there until 1840, then removed to Rockford, Illinois. He lived in Illinois until 1853, then went to LaCross, Wisconsin, where he stopped for one year. He was married in 1860 to Kate Keyes. They have one son, Homer F.
[ History of Mower County Minnesota, Compiled by the Inter-State Historical Company, 1884 ]
(Research credit: Mark Ashley)